Management Reporting
Because the time of each state transition is recorded as jobs pass through the workflow, the Quartz LIMS system can generate detailed laboratory management reports. You can easily generate specific reports to measure everything going on in your lab.
Management Reporting Tool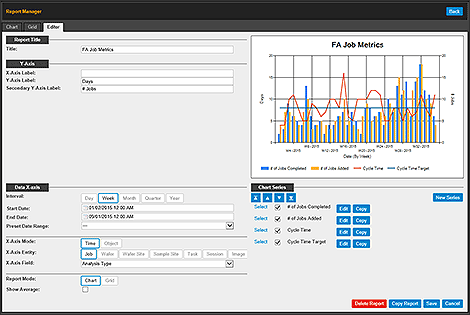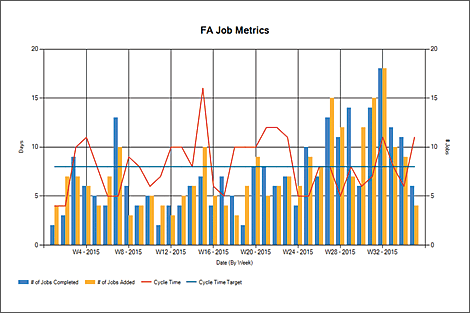 Dashboard — View how your lab is doing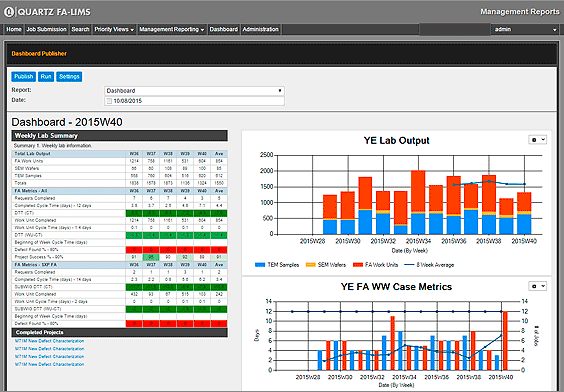 Why work with Quartz?
Quartz FA-LIMS is a framework of processes and software that allows us to provide the "fit" of custom software combined with the cost-effectiveness, speed of deployment, support system and reliability of commercial software and our solid, mature, proven LIMS software platform configured to your exact requirements.
Quartz has deep knowledge and experience with software development, scientific instrumentation and analytical lab workflows.